#FreeBritney becomes a reality
Fans and supporters of the well-loved pop star, Britney Spears, rejoiced after finding out the results of the court hearing that took place on September 29th.
Judge Brenda Penny had officially suspended Britney's father, James P. Spears, from his position as the head of Britney's conservatorship, ultimately releasing Ms. Spears from her father's control. California accountant John Zabel was also placed as Britney's temporary conservator.
The conservatorship itself was established in 2008 and lasted around 13 years. It resulted from a very difficult time in Britney's life. She was still getting over a tough, very public, divorce with Kevin Federline from a couple years prior, and wanted to stop performing and making music. This was mainly so she could deal with her personal life, but also because she felt she had outgrown it– having been performing since the age of 16.
However, the press and many of Britney's fans were unhappy with her decision. The paparazzi chased her down everywhere she went, invaded her privacy, and essentially stalked her to take pictures, and ask questions about her "new life." People thought that Britney was "going crazy" due to her responses to the paparazzi, and completely shaving her head. Britney was also attributed to abusing drugs.
A conservatorship is put in place when someone is deemed completely unfit (not of sound health or mind) to take care of themselves. A conservator (or guardian) is then put in place, who basically completely takes over the care and life of the unfit individual. Britney's father asserted in court that it was essential for her well-being, and that the conservatorship would save her life and revitalize Britney's career.  Based on what is known now though, it did just the opposite.
Mr. Spears had total control over Britney's life; her finances, her estate, who she could or could not call (her phone usage), who she could or could not interact with, her career, her healthcare, etc.  Essentially, Britney was forced to continue performing and releasing music while her father reaped all of the benefits. On top of that, she had to pay him thousands upon thousands of dollars, per month, for being her conservator.
All of this was occurring behind closed doors, until the singer broke her public silence at a hearing in June. According to the New York Times, she credited the arrangement with being "abusive and exploitative" and brought even more attention to the unusual and closely watched case. So much so, that the hashtag, 'Free Britney,' which had been used by fans for a long time against her conservatorship, was continuously trending on social media.
As of now, all fans can do is advocate for and hope for the absolute best for Britney. Even though she is still under the control of a conservatorship, fans hope that she eventually gets out, and that her new conservator is less exploitative. Nonetheless, Britney's case has helped others realize the unfairness of conservatorships, and has brought awareness to the issue that impacts millions of people nationwide.
About the Writer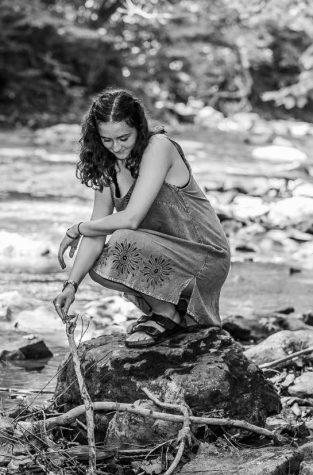 Clara Leak, Digital Design Editor
Clara is a senior this year at FM, and has been involved in The Buzz since freshman year when she took journalism for the first time. She first started...