New York State Regents exam status update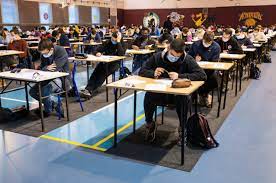 As a result of the COVID-19 pandemic, the occurrence of the annual New York State Regents Exams has been up in the air for a while now. However, we have now reached an indisputable level of clarity that the majority of the exams will not be administered.
In an email sent by Dr. Kilmer regarding the exams, he stated, "Recently, the NYS Department of Education canceled all Regents Exams that are not required by the United States Department of Education…" These include: Geometry, Algebra 2, Chemistry, Physics, Global History and Geography, US History and Government, and the Checkpoint B LOTE exams (which correspond to the third year of study in Spanish, French, German, and Latin).
However, it was also determined that the following Regents Exams must still be administered this year: 11th Grade English Language Arts on Thursday, June 17th, Living Environment (Biology) on Tuesday, June 22nd, Algebra 1 on Wednesday, June 23rd, and Earth Science on Thursday, June 24th.
Students are not required to take those exams and do not need to pass them in order to earn a credit for the course. Students can also take the exam and choose whether or not they wish for their scores to be recorded on their transcripts. If they do not get a grade they wish to be shown, they can have it marked as 'E' for exempt.
As we approach the end of the academic year, it is a relief to many that the trying times of test prep and their overall stress levels has been reduced. And to others, it is a comfort to be approaching such states of normalcy when society has been drastically different for so long.
About the Contributor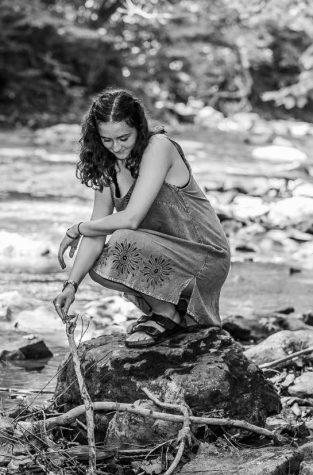 Clara Leak, Digital Design Editor
Clara is a senior this year at FM, and has been involved in The Buzz since freshman year when she took journalism for the first time. She first started...