Highlights of Rex Orange County's new album WHO CARES?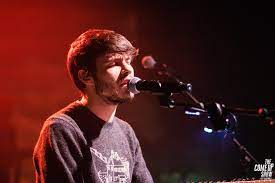 Rex Orange County is the stage name for Alexander O'Connor, an English singer and songwriter, who has just put out a new album. O'Connor's genre of music falls under the alternative style. 
His latest album, WHO CARES?, was just released on March 11th, 2022 with 11 songs and a run time of 35 minutes. The theme of it is self-acceptance, containing songs revolving around love, and romantic relationships. 
The album opens with an upbeat song, "KEEP IT UP," about getting through a single day, or all of life, despite frustrations. It was the first song released in the album. 
Following it is "OPEN A WINDOW" (featuring Tyler, The Creator), a song I was really looking forward to hearing because past songs that Tyler, The Creator and Rex Orange County have collaborated on have been some of my favorites. The repetitiveness of this song has pushed some people to label it as boring; however, I don't think it detracts from the impact of the song on the listener at all. The repetition is actually what makes the song so memorable.
I was instantly drawn to "WORTH IT" because of how relatable the lyrics are. The first stanza contains the lyrics, "I feel insane and I'm not sure why things changed. What's worth it anymore? Am I not the same?" These lines come across as questioning what you value and what you dedicated your time to, a kind of reflection that's valuable to anyone.
Next on the album, "AMAZING," is a light hearted love song, a theme that when paired with the music itself makes it incredibly catchy. It was the second song released after "KEEP IT UP." In the music video for "AMAZING" you can see this character who likes this girl. In the short film the guy is shy, but deeply cares about her. I think it's a sweet song to listen to.
For "7AM" O'Connor commented on his Twitter about it, saying: "THIS SONG IS ABOUT NOT FEELING GOOD ENOUGH AND BEING LIKE , "I'M GONNA GIVE UP," WHEN THATS REALLY THE LAST THING YOU WANA DO."  This song is definitely about doubting and second guessing yourself, another idea that listeners can really latch onto.   
 What I love about "THE SHADE" is the different tempo that it's in. It's a slower beat, and this is what makes it more moving and sentimental. In this song the speaker is trying his best to keep his significant other with him, but his feelings are unreciprocated. 
 The album closes with its namesake, "WHO CARES?" a song about knowing who does or doesn't care about his own life and health. In a way it's a personal reflection for O'Connor, something that makes the song that much more genuine and relatable.
The song that stands out the most would be 'WORTH IT." Although short, I believe that it supports the album with its themes of apathy and coming close to giving up. This album has a different beat to it compared to Pony or Apricot Princess, which makes WHO CARES? a new favorite for me.