AAPI Heritage Month: More than just 31 days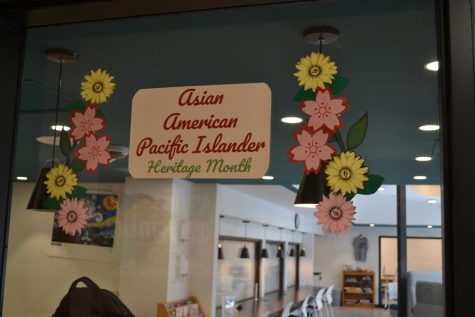 It's May. It's Asian American and Pacific Islander Heritage Month.
It popped up on my calendar and, as I considered the thirty-one boxes before my eyes, I felt underwhelmed and overwhelmed at the same time. 
A quick internet search of "how to celebrate AAPI Heritage Month" brings a deluge of blog posts on fun arts and crafts, tutorials on cooking Asian food, and aesthetic infographics to post on Instagram. Activity after activity, I scrolled through things that could feasibly be done in thirty-one days. They were all well-intentioned and most of them looked enjoyable, but I couldn't help but feel unsatisfied. 
For a while I struggled with how to properly celebrate AAPI Heritage Month. For a while I struggled with the concept of celebrating and honoring all the cultures and communities under the AAPI umbrella in a mere thirty-one days. For a while, I struggled with wanting to do something more, wanting to make AAPI Heritage matter to people every day, not just for thirty-one. 
Looking back at my own experiences as an Asian-American, I hope that AAPI Heritage Month can be about not only celebrating and honoring but also healing and learning. I hope this month can be a reminder to focus on how we write and share our stories, and how we honor the power and strength of our voices. I hope this month can be a reminder of the importance of uniting as a community.
When I read through American History textbooks and notice that everything from noteworthy Asian-American figures to legislation like the Chinese Exclusion Act get glossed over and forgotten about, it makes me wonder how we choose to write our stories. The lack of words is dangerous because if we teach the next generations a version of history that excludes the AAPI community, they are learning about a version of our country where we do not exist. 
But if we choose to tell our stories in a more inclusive way, our education systems will have so much more potential. Last year, my English class did a unit on Asian-American identity. In my ten years of schooling, we had never spent so much time discussing the AAPI community. There were classmates who told me how this was the first time they learned about Asian-American history and culture. There were classmates who told me they truly had no idea anti-Asian hate crimes had occurred during the pandemic. But throughout those few weeks, we read articles and books by Asian-American authors. We talked about identity and culture. We shared our own experiences and perspectives. Every single person walked out of that classroom a more knowledgeable and understanding human being. 
When I think back to all the times when racist slurs were sung to my face, when microaggressions came from the youngest children and seemingly mature adults, I wish more words had been said in response. I wish that someone who witnessed it had spoken up, I wish that someone had put it to a stop, and I wish I had stood up stronger for myself.
In those situations, I and the bystanders around me probably felt overwhelmed. I'm sure when first graders somehow knew to stretch their eyes and butcher Chinese words at me, the adults watching over us probably felt like racism was a problem too large to tackle. I know that when adults ask me where I am really from or laugh at their own racist joke in front of me, I sometimes feel hopeless. I sometimes feel like change is a thing too elusive to grasp. 
In all those situations, however, I and those around me underestimated the power of voice, the power of our own words. Just like how impactful telling inclusive stories in our classrooms can be, our voices can be the strongest weapons of change. I spoke at a student panel last year about my experiences as an Asian-American. Along with my peers, we honored our cultures, we told difficult stories, and we spoke about a better future for our school and for society in general. The panel lasted only an hour or so, but numerous peers and teachers came up to me in the following days, telling me specific words and sentences that really stuck with them, telling me how much they learned from attending. We had people apologizing for the previous microaggressions they or others directed toward us, telling us that they were going to stand with the AAPI community moving forward. 
During the wave of anti-Asian hate through the pandemic, I often wondered if things would be different if people were taught about Asian-American history and culture in school. I often wondered if erasing our faces and names from the stories we were exposed to fed a cycle of ignorance when people stepped outside of the classroom. I often wondered if that ignorance led to fear, hatred, and violence. I often wondered if we spoke up when it was necessary, if we spoke up together, and if we listened to each other's voices, things would be different. I often wondered if we would be more understanding and accepting of each other as human beings. 
Thirty-one days is just the beginning, it's just the start to the acceptance and understanding that we need to exhibit every single day. Thirty-one days should be enough to remind us of how far we still have to go, enough to encourage us to make the changes we need to make.
I challenge you to go beyond the arts and crafts, the cooking tutorials, and the instagram posts this month. I challenge you to speak up with the AAPI community. I challenge you to speak up when you see inequality or racism play out. I challenge you to honor the power of your own voice to raise awareness and inspire others to do the same. 
Because if we can recognize the impact of our words, stories, and voices, we can use that strength to unite. We can use that strength to become a community so much stronger and more beautiful than the differences that threaten to divide us. We can use that strength to truly embody what AAPI Heritage Month is about.
About the Contributor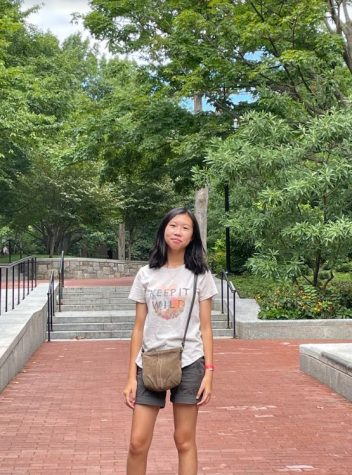 Allison Wong, Communications Director
Allison Wong is a senior at FM and this is her fourth year as a member of The Buzz. After starting out as a contributing writer for two years, she was...