Student leaders announce FM's Chapter of the Girl Up initiative
Girl Up, an international program affecting over 125,000 young women, has once again taken root in FM following an extended break due to the COVID-19 pandemic. This global initiative focuses on issues such as equal education opportunities and gender-based violence, which are often advocated for through fundraising, storytelling, and the organization of young women.
Thanks to Juniors Maddy Malgieri and Mae Cohen, along with their advisor Ms. Delconte, FM now has a space for students to contribute to growing gender equity in our community. Maddy was inspired to start FM's chapter after her experiences with the Upstate New York Coalition of Girl Up. She says, "By joining Girl Up, you'll learn how to build a movement for gender equity and receive resources to make real change, all the while working with students with similar passions and aspirations as you."  
The club welcomes participants of all gender identities whose interests align with those of Girl Up. At Girl Up meetings, student participants can expect "a tight-knit community dedicated to the empowerment of women/gender equality." Maddy's reasoning behind the vitality of these issues brings us right back to FM itself. "I am certain that many girls at FM have experienced degrees of gender inequity, as I have, myself. This is a chance to involve yourself in the fight against the patriarchy—with a community of people who care as much as you do!" she says. 
The club, which meets tri-monthly, is looking to build a staff of passionate leaders entering the 2022-23 school year. They will also be hosting a menstrual product drive, along with many other community events like book clubs, movie viewings, and open discussions on gender and sex. 
Their first meeting will be held on Wednesday, May 11th in Room 1106, and all interested students are encouraged to attend. To stay up to date with the club, Maddy encourages students to follow their Instagram @girlupfm. 
"YOU have the power to change the world and youth are leading the way on one of the most important issues facing our generation—achieving gender equality," says Maddy, whose inspiring passion is sure to encourage a strong, equality-oriented community at FM. 
About the Contributor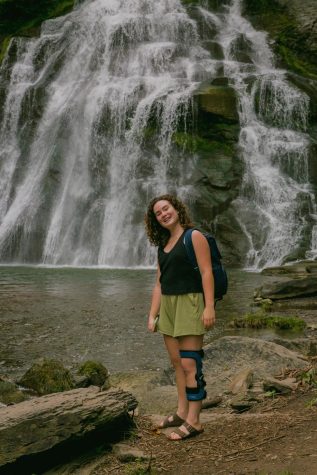 Olivia Kimbrough, Editor in Chief
Olivia Kimbrough is a 2023 at FM High School. She joined The Buzz her freshman year of high school and her love for both writing and staff has only grown...