Hit the Trails! Discover some of the best places to walk/hike in Central NY this fall
Whether you're flying solo or enjoying the company of friends and family, taking a walk can be the perfect activity to enjoy this fall season! The beautiful autumn weather makes it one of the best times to get outdoors and appreciate the stunning scenery in Central New York. And why not take advantage of our area through this simple, cheap and healthy activity! While taking a walk is very straightforward, many people would agree that it can be hard to get motivated to hit the trails because it can be cumbersome to find a good location. However, Central New York is full of hidden gems suitable for any range of preferences that are just waiting to be explored! Here are some of the top spots for a good hike this fall:
Most Versatile: Labrador Hollows
Address: [7436 – 7499] State Route 91, NY 
Tully, NY 13159
Labrador Hollows is one of the most diverse locations to visit in the area: varying in both trail style and length that appeals to a wide variety of individuals. It has trails ranging from under a mile to nearly five miles, and is distinguished for its short and scenic walk to Tinker Falls, where visitors can observe the local beauty at this well known waterfall. On the property there is also a brief nature walk that takes hikers on a boardwalk around the swamplands. For the more experienced hiker Labrador Hollows also offers some longer and more strenuous hikes. Set within Jones Hill mountain there are a few trails that take you across some slopes and even leads to a skyline view.  Labrador Hollows is your one-stop shop for whatever sort of hike you are in the mood for! 
Most Accessible: The Erie Canal Trail
Address: 128 W Genesee St
Fayetteville, NY 13066 
Suffer from an irrational fear of getting lost in the woods or being attacked by a bear? No problem, as this next trail might be more your style! The New York State Erie Canal is one of the most recognizable NY State landmarks,it's also a popular spot for walking. It has a multitude of access points  including Limestone Creek Trail (address listed above for the entrance behind Freedom of Espresso) and Butternut Creek Trail. The canal path is well paved with a very limited incline making it accommodating for all (including both older hikers and individuals with strollers).  Additionally, this trail runs parallel to the canal itself and extends a great distance across the state! Your walk can be customizable to any distance or length of time since it's a straight-shot trail. However, it is important to note that it is not the most scenic of walks and its main appeal is definitely its accessibility.
Best Views: Chimney Bluffs State Park
Address: 7700 Garner Road
Wolcott, NY 14590
Located off of Lake Ontario, Chimney Bluffs State Park has breathtaking and incomparable views making the hike well worth the far drive. While it is quite a hike from the FM community and takes nearly 40 minutes to get there, it is still manageable to get to one of the two main access points.  At the main park entrance off of Garner Road, you can take any of the gorgeous trails leading to the final view or start at the back entrance of the park. There, you would begin with a set of stairs to observe the  bluffs first from the access point off East Bay Road. Either direction provides panoramic views of the sweeping landscape. There is also a remarkable shoreline walk across the lakefront that adds another unique view of the surrounding area. 
Best WaterFalls: Buttermilk Falls State Park
Address: 112 E Buttermilk Falls Rd
Ithaca, NY 14850
There are numerous local waterfalls to admire in the region, however Buttermilk Falls is unparalleled by any cascade and earns its title as best regional waterfall.  This state park has five main trails that take you around the waterfall; however the gorge trail is definitely the highlight of the site. This trail is adjacent to the waterfall and allows for a clear outlook onto the falls throughout the majority of the hike, much more  than any other set of parks in the area. This particular trail does have a bit of elevation beginning by ascending a set of stairs, however the views are simply amazing. The other paths at the park are also quite beautiful and provide unique views of the park through the woods. 
Right in the backyard: Mill Run Park 
Address: 100 Mill Street
Manlius, New York 13104
Mill Run Park combines the best of both worlds when it comes to a nice walk. It is quite scenic (more so than the Erie Canal trails) with a few different paths to choose from, but is completely manageable for beginners. There is no need to worry about getting lost at Mill Run and is an excellent first choice for anyone looking to get started on their journey into the great outdoors! 
Most Convenient: Your neighborhood! 
There are countless beautiful neighborhoods in the FM area and you should never underestimate the stunning views in your own neighborhood. With no time wasted getting in the car, it is perfect for those in a time crunch and will really get you involved in your community! Have you ever taken the time to get to know your neighbors? How about that sweet couple that moved in over a year ago and you still have yet to introduce yourself? Taking a walk in your neighborhood is a perfect and casual way to socialize and greet your neighbors, creating the perfect neighborhood atmosphere. Explore the place you call home! 
New Discovery: Three Falls Woods (off of Sweet Road): 
Address: 4618 Sweet Road
Manlius, NY 13104
With a parking launch directly off of Sweet Road there is much to explore at this little spot including a running waterfall. It has just a few paths but overall has many cool sites to explore off of these paths. Beware though this spot can get especially buggy and repellent may be your friend! 
My Personal Favorite: Clark Reservation
Address: 6105 East Seneca Turnpike
Jamesville, NY 13078
There is simply so much to love about this state park from the cliff rock trail to the lake, wooded paths, and even a wildflower reserve! The property is very well maintained, with clearly marked paths and it is always a pleasant experience there. It's just a short drive from FM and it is perfect for any time of day. With all of the trails a moderate distance, you can't go wrong no matter what path you choose! Clark Reservation is a consistently beautiful place and that's why people always seem to find themselves coming back. 
Notable Mentions: Oxbow Falls and Green Lakes State Park
Welcome the fall season with a fun adventure in nature and get on the local trails! While many of these locations are state parks that often charge a small fee to use their facilities, it is important to note that after Labor Day and until Memorial Day those fees are waived, making fall the optimal time to go on walks! It's helpful to keep track of your adventures to help plan for your endeavors in the future and so you can figure out your own favorite places to visit!
About the Contributor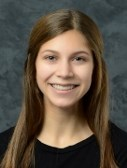 Sara Kronenberg, Contributing Writer
Sara Kronenberg is a sophomore this year at FM and has just recently begun her adventure on The Buzz as a Featured Writer. She is so happy to be able to...