Political turmoil and natural disasters: A humanitarian crisis in Haiti
On July 7th, 2021, a group of assailants broke into the Haitian presidential residence, fired twelve shots, and assassinated former President Jovenel Moïse. The event occurred in the context of a bitter term dispute. Moïse believed his five year term would end in February 2022, six years after his predecessor stepped down, as an issue with electoral fraud delayed his entrance into office by a year. On the other hand, many Haitians believed his term ended in February 2021, regardless of the delay. The Hatitian government struggled to maintain control of the country as mass protests for Moïse to step down combined with issues of increased gang violence and poverty levels.
In the wake of Moïse's assassination, a power struggle arose between acting Prime Minister Claude Joseph and Moïse's newly appointed prime minister, Ariel Henry (who had not yet been sworn in, but had more international support). Having two prime ministers in a de facto leadership created a two week period of political uncertainty until Joseph eventually stepped down on July 20th, allowing Henry to officially assume office. 
On August 14th, 2021, Haiti was struck by a devastating 7.2 magnitude earthquake. With an epicenter at Petit Trou de Nippes, the earthquake was mainly felt in the cities of Les Cayes and Jeremie. The Haitian Civil Protection Agency estimated a death toll of at least 1,200, with many still missing and unaccounted for. A press release from the UN estimates, "About 1.2 million people, including 540,000 children, have been affected."
Haiti was further ravaged by Tropical Storm Grace on August 17th, 2021. This storm brought mudslides and flash floods that severely impeded rescue and relief efforts for earthquake survivors.
The two natural disasters have created a dire situation in a nation already facing political instability. Haitian citizens struggle to survive under makeshift plastic sheet structures without electricity or water; homes and hospitals now stand as mountains of rubble. Aid has been slow and gang violence has ramped up, as people are being attacked for small rations of daily necessities. The interim leadership is not properly equipped to handle such a large-scale disaster and Haiti is still feeling the effects of the earthquake in 2010 and Hurricane Matthew in 2016.
The United Nations is seeking 187 million dollars to carry out relief efforts for Haiti. The United States Agency for International Development (USAID) sent a Disaster Assistance Response Team (DART) to help with the process. With multiple obstacles to assisting survivors, rebuilding infrastructure, and reestablishing society, Haiti will heavily depend on foreign assistance. UN secretary-general Antonio Guterres said in a UN released statement,  "As assessments reveal the level of suffering, the scale of humanitarian need in Haiti continues to grow. I call on all Member States to mobilize efforts to support Haiti in averting a humanitarian disaster."
The World Health Organization has declared that Haiti will be in an emergency state for the rest of this year. Those who wish to help should continue to stay informed on the crisis, and support citizens by donating to organizations such as UNICEF, Hope for Haiti, and Save the Children. Bruno Lemarquis, the UN Resident and Humanitarian Coordinator, emphasized, "Haiti and its people need the world's solidarity more than ever today as they deal with multiple crises at the same time."
About the Contributor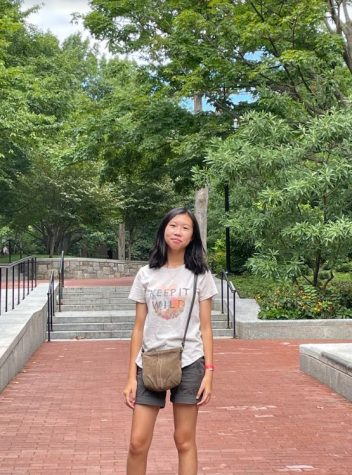 Allison Wong, Communications Director
Allison Wong is a senior at FM and this is her fourth year as a member of The Buzz. After starting out as a contributing writer for two years, she was...