Buzz staff writers win Best of SNO badges
Buzz staff members Hannah Li and Allison Wong have been recognized for excellence in journalism for their recently published opinion pieces.  Hannah, the Editor in Chief of the Buzz, was recognized for her article "Unapologetically Asian: Not Your Model Minority."  Allison, an Opinions Editor, was recognized for her piece "It's a Hate Crime. This is Why it Matters."
Both articles were awarded a "Best of SNO" badge by School Newspapers Online, a journalism platform used by The Buzz and several thousand other publications throughout the world. Only 13 percent of the submitted entries have been awarded badges this year.
Hannah and Allison are the first two Buzz journalists to receive badges since The Buzz went live in March. The winning articles can be read at bestofsno.com along with other Best of SNO articles. They can also be viewed in the Opinions section at thefmbuzz.org where a "Best of SNO" designation appears above the pieces.
Thank you Hannah and Allison for your efforts toward quality journalism, and more importantly, for addressing these important issues and sharing them with our readership.
About the Contributor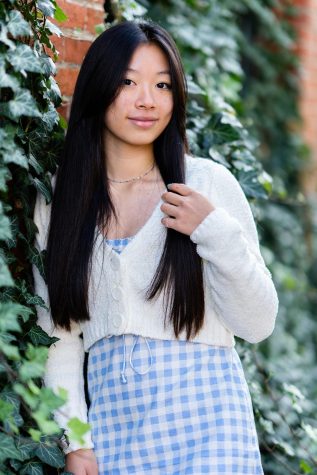 Ziye Wang, Editor in Chief
Ziye is part of the class of 2022 and she has been a part of the Buzz since her Freshman year. She enjoys playing volleyball and shopping, but recently...