Trump's second impeachment
On Wednesday, January 13th, 2021, Donald Trump became the first president in United States history to be impeached twice. Only two other presidents, Andrew Jackson and Bill Clinton, have ever been impeached, and none have been convicted. 
Contrary to popular belief, impeachment does not specifically mean that someone is thrown out of office, and it can happen to anyone, not just the president. Impeachment is actually the process by which the House of Representatives brings charges against either the President, the Vice President, or any federal officer for misconduct alleged to have been committed. A vote is held in the House of Representatives and in order for an impeachment to occur, the majority has to vote 'for' it. On the 13th of January, the U.S. House of Representatives voted by 232 to 197 for Trump's impeachment, making it official.  
Trump was charged with "incitement of insurrection" because of his alleged responsibility for the storming of the U.S. Capitol Building just seven days prior, on the 6th of January. Trump's supporters planned it as an apparent attempt to overturn November's election results. His supporters came to Washington after he posted several tweets on Twitter about his ideas. He also spoke at the protest event preceding the storming of the Capitol itself. 
Trump's trial began on Tuesday, February 9th in the Senate. In the end, if the Article of Impeachment was upheld, he would have been the first president to be convicted in U.S. history. Trump would have also been barred from ever holding office again. 
The trial was concluded on Saturday, February 13th. The Senate ended up acquitting former President Donald Trump on the charge of inciting the riot. In other words, he was found not guilty for the events that occurred at the Capitol. The vote was 57-43 in favor of conviction, but 67 votes were required to convict him.
About the Contributor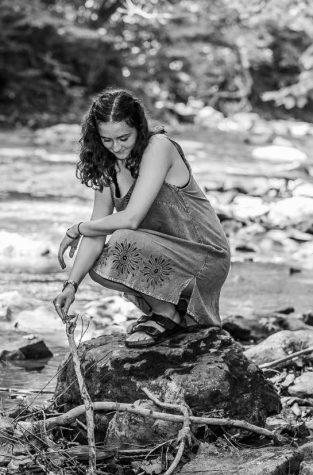 Clara Leak, Digital Design Editor
Clara is a senior this year at FM, and has been involved in The Buzz since freshman year when she took journalism for the first time. She first started...