Streaming services take over
Over the past few years, movie theaters have become less popular. The pandemic slowed this process down even further, and has made streaming services favored. Movies that were supposed to be released in theaters over the past year have been put on streaming platforms. Streaming services have gained millions of subscribers, bringing people´s attention to their own televisions and away from their nearby cinema.
One major streaming service that has become insanely popular is Netflix, which began in 1997. This entertainment platform started off as a movie rental service, renting out DVDs by mail. Netflix changed into a subscription model one year later, which earned them billions of dollars in 20 years. Due to the high competitive rates between streaming services, Netflix has been releasing a new movie once a week, and will continue doing this throughout the year 2021. Netflix has over 13,000 titles as of January 2021. 
Some other streaming services that are very well known are Hulu and Disney+. Both of these streaming services are owned by The Walt Disney Company. While Hulu was founded in 2007, and Disney+ was launched in 2019, they are both extremely popular. Disney+ holds films for children and young teens who want to watch their favorite Disney movies. Hulu caters towards teens and adults who are interested in a variety of films and TV shows. The Walt Disney Company has created a bundle with their own streaming services, consisting of Disney+, Hulu, and ESPN Plus, to keep people engaged in Disney´s entertainment in a safe, at-home environment.
However, a more recent streaming service, HBO Max, has raised competition levels for movie theaters and for other streaming services. HBO Max is owned by AT&T and was founded during the pandemic in 2020. HBO Max is a spin-off of the premium cable channel HBO, the latest attempt by the channel to diversify its services in the streaming world. While certain programs were being taken off of other entertainment platforms, HBO Max added them to their platform to gain subscribers. It already has over 17 million subscribers and 2000 films.
Movie theaters have managed to continue business through the rise of streaming services, but it is unsure how much longer they can last. Movies that were supposed to be released in theaters during the pandemic are streaming on entertainment platforms. Also, these streaming services can produce their own content to gain popularity, advantages that cinemas don't have. Movie theaters across the country have been shutting down, putting movie companies at great risk.  The question will be if these transformations in media last after the pandemic is over.
About the Contributor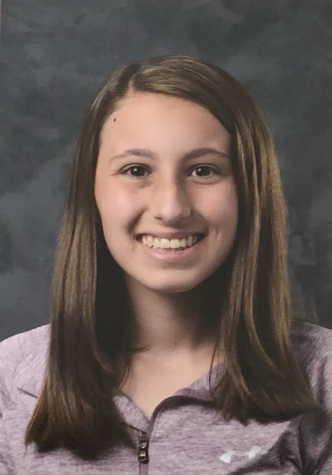 Rachel Alpert, Clubs and Activities Editor
Rachel Alpert is a part of the Class of 2023 at Fayetteville Manlius High School and has enjoyed writing for The Buzz since her freshman year. She often...