Presidential overview
Following an already monumental inauguration week, President Joe Biden continued to make history by signing nineteen executive orders in the week following his swearing in. Not only did Biden sign nearly twenty executive orders during his first official week as president, but he has plans to sign additional orders and make historic changes to benefit everyone in our fractured country. 
From COVID-19 restrictions to LGBTQ+ benefits, President Biden has repealed, introduced, and refined executive orders, many of which concerned the controversial actions of his predecessor, Donald Trump. Biden's historic executive actions have seemed to have been occurring on double time. "I think that that is the most important part, to show the American people that we're serious about governing," said Senior Adviser Cedric Richmond, who has overtaken the position of director of the White House Office of Public Engagement, according to NBC News, arguably taking a justified stab at the lack of initiative taken by the Trump Administration concerning a variety of issues. 
One of the most anticipated changes, due to our current situation regarding the worldwide pandemic, was an executive order requiring all peoples to wear  protective face masks on federal property. Another change that encompasses both his plan for more affordable education and the pandemic was his extension of student loan payment deadlines until the end of September of this year. This benefitted many young, indebted students struggling during the pandemic. 
Another huge change, rescinding an ban originally passed by the Trump Administration, was an order permitting transgender peoples to serve in the military once again. Many saw this as a huge stride towards equality, as the Trump Administration was viewed as disregarding LGBTQ+ rights. 
As for women's rights, Biden added to orders he had penned throughout his career as well as introduced new ones. One executive order detailed rules against workplace discrimination, a law which had been controversially redacted by the Trump Administration. "Every person should be treated with respect and dignity and should be able to live without fear," Biden wrote in the order. 
Appeasing environmentalists who had been angered by Trump's inaction on climate change and furthering his own plan for reversing climate change, Biden stopped the construction of pipelines through Native American land in the Midwest, like the Keystone XL Pipeline. Additionally, President Biden re-entered America into the Paris Climate Agreement and pledged to make science-based decisions from now on. 
Concerning immigration, the new president redacted many of Trump's "zero tolerance" policies on border control. Instead, Biden vowed to reunite families separated by the Trump Administration's policies. These new policies will promote smoother, more humane tactics used at United States borders. "President Biden has been very clear about restoring compassion and order to our immigration system and correcting the divisive, inhumane and immoral policies of the last four years," said a senior administrator working close to the president, according to Foreign Policy.
President Biden also passed a memorandum on "Protecting Women's Health at Home & Abroad," protecting affordable women's healthcare both nationally and internationally. This policy also encompassed abortion rights for women, easing many nerves nationwide, as the Trump Administration had made it clear that, if Trump remained in office, abortion rights would no longer be protected. 
Many felt hopeful once again following Biden's first few weeks in office, as America began to seem humane and safe once again. Needless to say, the new president has vowed to make even more important changes and will hopefully continue to do so in the coming months. 
About the Contributor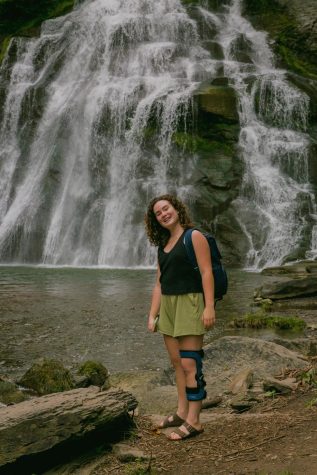 Olivia Kimbrough, Editor in Chief
Olivia Kimbrough is a 2023 at FM High School. She joined The Buzz her freshman year of high school and her love for both writing and staff has only grown...