A cohort comparison
One of the many questions raised at the beginning of the 2020-21 school year was how to sustainably reopen the doors of the high school while maintaining the COVID-19 protocols implemented by the state. The answer: cohorts. Many had not even heard of the word "cohort" before the beginning of the school year, but now the term Cohort A, B, or C has become as common as "social distancing" or "wear a mask." 
When it comes to the daily aspects of school that are lost as a result of the model, there are many. Emma Kronenberg, a senior in Cohort A, says, "Overall, I feel like we are still lacking the camaraderie and sense of community that normally occurs in FM… there is not the constant chatter during class that was always so prominent in my grade." The disconnect is apparent in all cohorts, she says, as it "tends to feel like there are two distinct classes, rather than one cohesive group."
In terms of the differences in learning across cohorts, the most noticeable is between the hybrid cohorts and the fully remote cohort. Zoe Costanza, a senior in Cohort C, says that, "it definitely takes more effort in class, which can be frustrating." She notes that while she started the school year off in cohort A, she now has teachers this semester whom she has never met in person, "which is strange."
As a result of these challenges, there have been questions as to whether or not the hybrid model of in-person two days a week and virtual for the rest is sustainable. Many are in agreement that from a health standpoint, the hybrid model is sustainable, as schools have purportedly been locations with little cases of Covid spread. 
However, the question of whether or not it is sustainable from a mental health viewpoint still stands, for both students and teachers. "I don't see how teachers can continue to juggle the different cohorts simultaneously. I am so in awe of their resiliency and their ability to adapt curriculum to this crazy year, but overall I think we as students are missing enriching discussions and a deep sense of present investment because teachers are forced to divide their attention and time between the screen and the classroom," Emma says. 
But there are some positive things that have come out of such a strange year. PJ days, for example. "I always look fairly put-together on the top, but more often than not, I am wearing sweatpants on the bottom during online school," Emma says. But on a more serious note, she adds, "I think that students and teachers have developed a lot more empathy for each other, as they are starting to realize just how much effort, time, and emotion is involved in school as a whole."
Overall, it seems as though the cohort system has been successful thus far. Whether or not it will continue on until June remains to be seen, and the ramifications for such a question are high. "I hope it won't be like this much longer, but if the hybrid model continues," Zoe says. "I think it would be important for teachers and administrators to take into accounts students' wants and needs." 
As for which cohort is better, there is no correct answer as teachers and administrators are working hard to provide equitable learning opportunities and environments for all their students. And while there are still four months left in this school year, it is important to look back and take stock of all the hard work that has been put into making this school year a success, and to remember that there is still time to make the best of what we have in the next four months.
About the Writer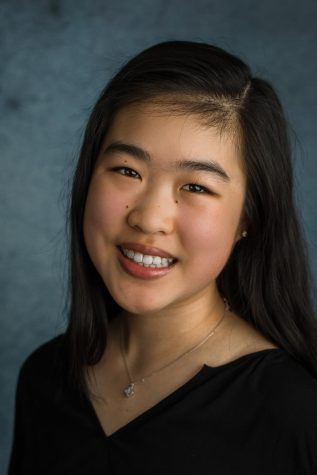 Hannah Li, Past Editor in Chief (2020-2021)
Hannah Li was a member of the Class of 2021.  As a senior at FM, she loved being Editor-in-Chief for The Buzz. She worked at The Buzz since freshman...