High risk sports get the go-ahead
In late January, winter sports including basketball, cheerleading, and ice hockey were given permission to begin their seasons—belatedly.
The New York State Public High School Athletic Association (NYSPHSAA) granted approval for sports such as basketball, ice hockey, wrestling, and volleyball to begin practicing. According to The Eagle Bulletin, NYSPHAA executive director Ryan Zamas said "I am thrilled our association's member schools will be able to provide students with valuable and beneficial participation experiences." 
However, the move did not guarantee approval on the local level.  Individual school boards still had to approve seasons for their school.  John Mannion, a state senator from West Genesee who advocated for the change said "these kids have a narrow window to participate and that window is closing." Ryan McMahon, the executive of Onondaga County, echoed those sentiments.
On January 30, the Fayetteville-Manlius School Board voted to allow select winter sports to begin their seasons the next day. Previously, the only winter sports allowed to play were bowling and boys swimming and diving.
Responding to this decision on the school website, Craig J. Tice, the superintendent of FM, expressed cautious optimism and excitement at being able to offer sports again, but emphasized the precautionary measures that would be in place. According to the FM schools website, the plan includes:  weekly COVID testing, mask wearing, staggered practices, no spectators at competitive events.
Because of the COVID-19 pandemic, many sports had their seasons postponed in the fall and the winter; the only sports that went forward in the fall were soccer, tennis, cross country, and field hockey.
In November, Section III athletics, which FM is a part of, tentatively approved the following 'make-up' seasons for sports that were not allowed to play:
Winter:   February 1st  – March 14th  2021 
Fall 2:    March 1st 2021 – April 30th 2021
Spring:   April 19th 2021– June 30th 2021
On the Section III website, the executive committee expressed hope that having seasons, even if they were shorter, would help bring some degree of "normalcy for all involved."
About the Contributor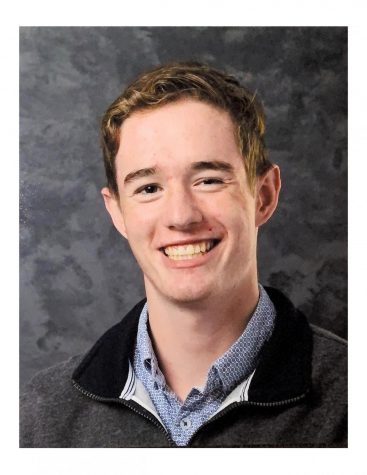 Eddie Elliott, Digital Design Editor
Eddie Elliott is a senior at Fayetteville Manlius and is simply ecstatic to be on the staff of The Buzz! He first started contributing to the newspaper...