A Showboat success
On March 27th and 28th, many students, with a variety of skills, auditioned for Showboat, the school talent show. Unlike previous years, there were enough applicants that a hefty portion of cuts had to be made. Group performances such as Freudian Riff, Dance Team, Step Team, Basses Loaded, Looking for Treble, FMTV, and FM Improv Club were easy picks as they incorporated as many students as possible into the show.
For the three weeks after break, rehearsals were held for Act 1 on Monday and Act 2 on Tuesday with the exception of the dress rehearsals on April 24th and 25th. These rehearsals were largely to pull together stage crew and tech.  Given the amount of time they had, the show went remarkably smoothly in terms of this. As in every drama production at the high school, the people who are seen the least do so much.
Attendance on Friday was less impressive than for the Saturday show. That being said, both crowds were extremely energetic, which hopefully gave the performers a net gain of confidence over anxiety. Though the attendees may not have necessarily noticed, many performers snuck into the back of the audience to see their fellow talent show participants do their very best. Perhaps there were fewer tears among the seniors than at the end of the musical, as Showboat is less of a time commitment.
As usual, Mr. Engel and Ms. Breed organized Showboat, and the most credit to the success of the production must go to them. With a guitar looping soundtrack, one person singing both parts of a song in different octaves, not being sure whether you are a muppet or a man, and multiple well-choreographed dance numbers, this was way more than the classic TV sitcom school talent show.  Freshmen, sophomores, and juniors: if you don't either participate in or watch Showboat next year, you will miss out.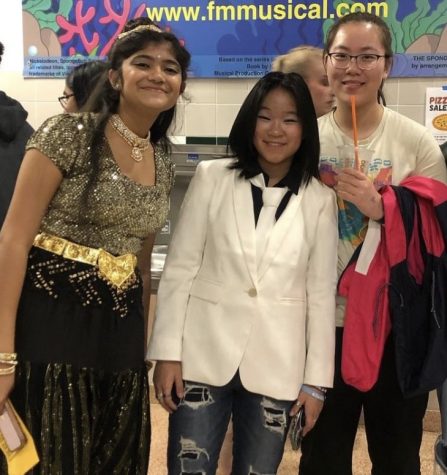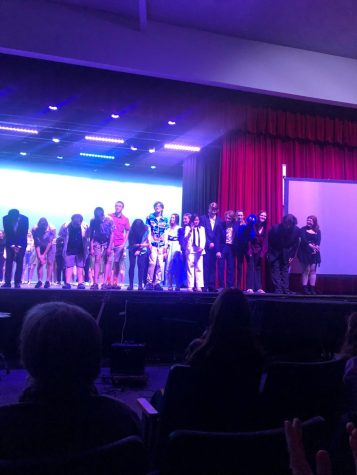 About the Contributor
Hudson Brenner
Hudson Brenner is a co-features editor. His password is the last 8 digits of pi, although he is contemplating changing it to the next 16 to accommodate...