NAHS Fashion Show Recap
On Friday, April 21st, the National Art Honor Society and FM Fame (Fashion Altering Modeling Eco-F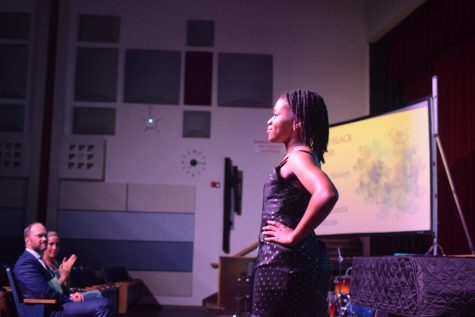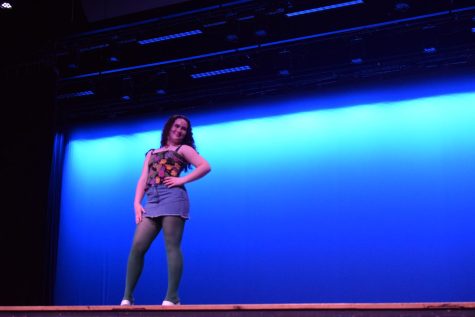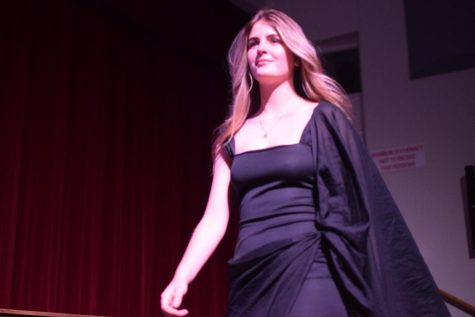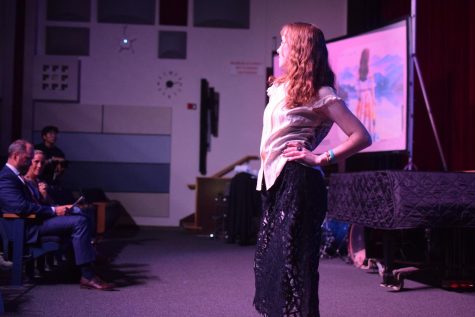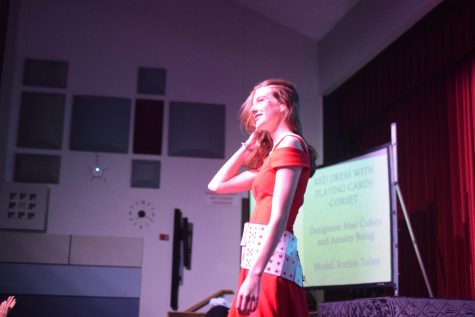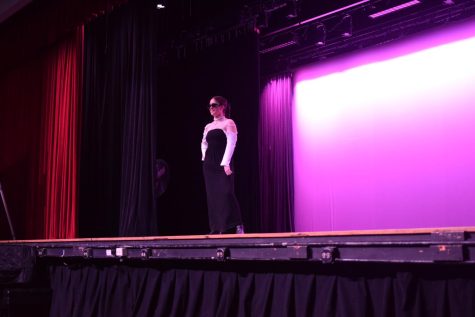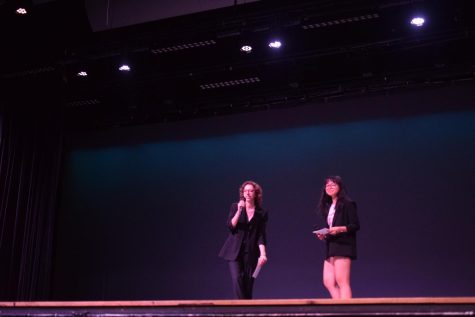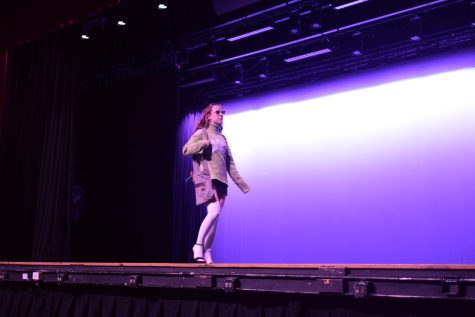 riendly) held the first ever Rapt From Ruins fashion show in the auditorium from 7-8pm.
All the models, designers, organizers, and judges should be congratulated on an amazing show. The event was incredibly entertaining and enjoyable. It was also really cool to see an actual fashion designer, Chloe Schnell, as a judge. She grew up in Central NY, and even attended the Fashion Institute of Technology.
It was amazing to see what every student came up with for their outfit as they followed the theme of upcycled, which definitely gave the show more uniqueness.  The Buzz's own Editor in chief, Olivia Kimbrough, was one of the many designers and models in the show. Modeling a total of three different outfits, she was able to show off her amazing artistic talents with her outfits. One outfit called "Upcycled Shirt" was unique and creative with its multi-color floral design and fashionable look.  I would have never thought that it was made from upcycled material. Matched with a jean skirt and green leggings, it was one of the more unique outfits of the night. Another designer I would like to point out is Sarah Rinzan, and her outfit called "Pants and Jean Jacket," which was modeled by Srujamya Sampathi. The title may sound simple, but it was anything but simple. A relaxed fitted jean jacket was paired with a fun squared pattern beige pair of pants. As well as the addition of a slick black fedora, it really expressed how amazing and seemingly simple pieces of clothing could show off some of the most fashionable looks ever.
There were many other outfits that were modeled, from elaborate dresses to corsets made out of playing cards that truly showed a wide range of creativity and talent.  All designers were able to turn simple pieces of clothing or upcycled material into stunning works of art. It takes a lot of talent, time, and dedication to pull off such a stunning and fun fashion show.  Anna Fontaine won the Best Upcycled award, and Ainsley Resig won the Best Sewn award.  I hope that this event will continue in the following years. Not only to benefit the NAHS and FM Fame, but to allow artists to express themselves and show off their creativity.