Lewis Capaldi: How I'm Feeling Now review
Lewis Capaldi: How I'm Feeling Now is a Netflix documentary that examines the Scottish musician's journey in the music industry since the release of his first single "Bruises." Lewis Capaldi went from performing in pubs in Scotland to selling out at music festivals and arenas over the past few years. Capaldi discussed in the documentary how his mental health has been affected by his skyrocketed fame while foreshadowing his plans for his upcoming music endeavors. 
The heartfelt documentary begins by exploring Capaldi's Scottish heritage and displaying cinematic footage of Whitburn, his hometown. Capaldi has grown to love his Scottish roots, although he mentioned that he misses being away from home for a long time when he goes on tour. 
Viewers can also see Capaldi's relationships with his family when he had to move back home with his parents when the global pandemic struck in 2020. Although Capaldi's parents tend to give the songwriter tough love, they have continued to support his music career from a young age. His parents helped him follow his passion as they drove Lewis Capaldi to gigs around town and purchased him a guitar when he was a child. 
Lewis Capaldi released his first single "Bruises" independently in 2017, and its increasing popularity helped him get signed to the Universal Music Group during that same year. This song showed the world Capaldi's deeply emotional lyrics, and it allowed for his fanbase to grow immediately. Although his first single was an immense success, Capaldi released "Someone You Loved" in 2019, which was a major turning point in the songwriter's career. This song reached Number 1 on the Billboard Hot 100 as well as the UK Singles Chart during that same year. 
The documentary continues to highlight Lewis Capaldi's comedic side all while discussing his struggles with imposter syndrome and anxiety. As Capaldi felt the pressure to create another massive hit after "Someone You Loved" became a global success, the anxiety that he felt when confronting his fame began deeply impacting his everyday life. Capaldi has been very open about his Tourettes diagnosis and how he finds ways to balance the focus on both his well-being and his musical career. 
The end of Lewis Capaldi: How I´m Feeling Now gives a sneak peak into the songwriter´s second album, which will be released on May 19th, 2023. The first single, "Forget Me" was released in the fall of 2022, and its success demonstrated Capaldi's re-entering into the music industry. After learning to take care of himself, Lewis Capaldi has been motivated to place his energy and passion into Broken by Desire to be Heavenly Sent.
This powerful documentary displays how easy it is for Capaldi to forget about his celebrity status, as he still struggles to understand why he has such a large fanbase. Capaldi constantly overlooks how compelling his songs are to the people that relate to them on a deep, emotional level. Lewis Capaldi: How I'm Feeling Now emphasizes the importance of staying true to yourself in order to make it through the difficult times. 
About the Contributor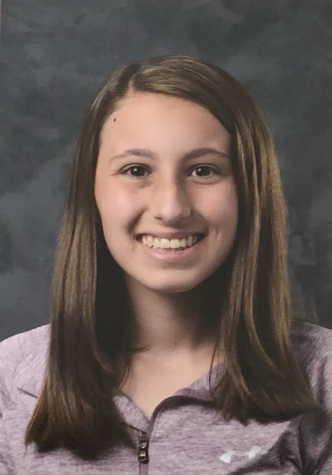 Rachel Alpert, Clubs and Activities Editor
Rachel Alpert is a part of the Class of 2023 at Fayetteville Manlius High School and has enjoyed writing for The Buzz since her freshman year. She often...