FM girls' varsity basketball looks to improve on a solid start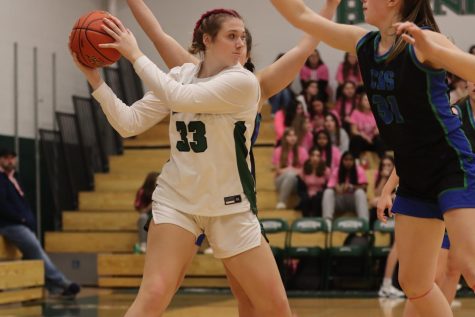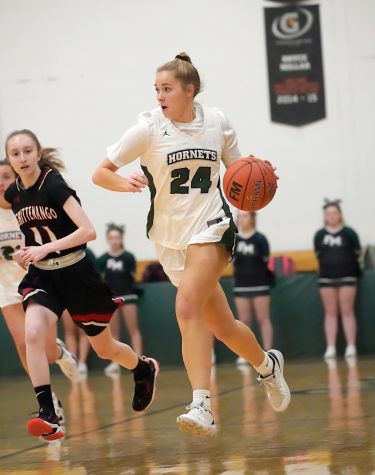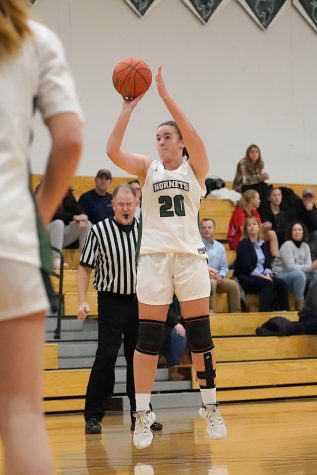 The basketball season is back once again. The girls' varsity basketball team is off to a 4-5 start in their first nine games. In their last game against West Genesee, the Hornets edged the Wildcats by a score of 36-26.
The leading scorer for the game was Evie Kawa with 15 points. In the first 9 games, Evie Kawa has put the team on her back by averaging 9.7 points per game, 2.9 assists per game, and 3.2 steals per game. She's leading the team in those categories. Other large contributors to the team include senior forwards Lauren Hoffman and Ashley Schneider and junior guards Lydia Davidson and Morgan Goodman. 
The Hornets are looking to improve for the second half of their season. Junior guard Lydia Davidson discussed the ways the team hopes to improve, "For the rest of the season we are really trying to work on having a complete game. In a lot of our losses we have come out with really strong first halves. However the second half is where we seem to struggle, and so we are really trying to work on finishing out each game just as strong as when we started it."  The team is hoping that with these improvements, they will be able to turn their season around. 
Davidson described her team goals for the rest of the season, "The rest of the season we are really trying to compete with the rest of our schedule to get some wins. We are preparing for some really good teams upcoming but we are very capable of getting some important wins to turn our record around." This optimistic response shows what FM girls basketball is all about. 
The Hornets have a tough schedule ahead and are looking to apply these improvements and make a run for the playoffs. The Hornets are looking to use their momentum from their win to continue their winning streak as they prepare for 6 games in the last two weeks in January.