Predicting the Next "Taylor's Version"
Ever since 2019, "Mastermind" Taylor Swift has been on a mission to re-record her masters after losing ownership to her first six albums in a long and tiresome battle with music manager Scooter Braun. Now that Midnights, Swift's tenth studio album, has been released, her fans have been searching even harder for Easter eggs in order to predict which of her albums will be re-recorded next. 
Swift has already been hard at work rerecording albums from her past. She released Fearless (Taylor's Version) in April of 2021 as well as Red (Taylor's Version) in November of the same year. This leaves four albums remaining: Taylor Swift, Speak Now, 1989, and Reputation. Originally, fans were convinced that 1989 was the next to be re-recorded, especially after "This Love (Taylor's Version)" was released in May of 2022. This was the second single from the 1989 album to be released under Swift's ownership, which led fans to be certain that there were many more to come. 
However, Swift shocked everyone when she announced her new album, Midnights, would be released on October 21, 2022, while accepting her first of three awards during the 2022 Video Music Awards. This came as an immense surprise to her fans, who presumed that the songwriter would continue to re-record past albums. 
Even so, the fact that Swift wore a bedazzling crystal dress to the VMAs led to some lingering suspicions that Reputation might possibly be the next of the "Taylor's Version" albums. The dress had incredible resemblance to the scene in the "Look What You Made Me Do" music video when Swift is lying in a bath filled with expensive jewels. Nonetheless, Swifties were still beaming with joy over the exciting news that Taylor Swift was releasing new music for fans to stream endlessly. 
Swifties have been taking a deep dive into Taylor Swift's music video, "Bejeweled," a single from the new album whose music video contains many easter eggs. The video was written and directed by Taylor Swift herself. Swift briefly mentioned the abundance of Easter eggs in the music video when she was on The Tonight Show Starring Jimmy Fallon on October 24, 2022. She said, "It is a psychotic amount … We have a PDF file for the Easter eggs in this video because there are so many that we could not keep track." 
Not to overwhelm you with too many clues from this video, but to share a few, Taylor Swift has the instrumental version of "Enchanted" playing at the beginning and the instrumental version of "Long Live" at the end of the music video. Both of these songs are famous tracks from Swift's third album, Speak Now. Also, in a scene when Taylor Swift is riding an elevator, each of the buttons are colored to match the colors from each of her albums. She presses the third button, which increased fan's suspicion that Speak Now will be the next re-recording. 
No matter what the future holds for Taylor Swift's re-recordings, Swifties around the world are excited to continue hunting down Easter eggs and await any breaking news about her music career. 
About the Contributor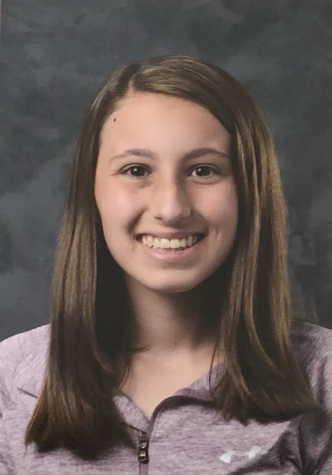 Rachel Alpert, Clubs and Activities Editor
Rachel Alpert is a part of the Class of 2023 at Fayetteville Manlius High School and has enjoyed writing for The Buzz since her freshman year. She often...