Summer job/volunteer opportunities in the area
With the 2022 school year coming to a close, opportunities for work experience and aiding the community through volunteer hours are opening up for all students. Here is a list to help you get started on searching for places to apply:
Volunteering:
Fayetteville Manlius Food Pantry (stock shelves, sort food for those in need)— contact

[email protected]

to apply to volunteer 

Francis House (provides a home for extended family to persons with terminal illness so they can die with dignity and surrounded by their loved ones)

Helping Hounds Dog Rescue (walk dogs, interact with adopters, present to kids in schools to teach kids ways to stay safe around dogs, help pups find homes!)

Rescue Mission (help those who are struggling by collecting food, clothing, and by providing shelter for the homeless)

Manlius Library (work the Café, stock and organize shelves, pull items from shelves for daily holds, etc.)

Fayetteville Free Library— contact

[email protected]

to apply to be a Teen Volunteer,

https://airtable.com/shr4OrKhGvIeYB2Zp

—

online application

Manlius Senior Activity Centre (assist with the lunch program, work at special events, raise funds, serve on committees, teach classes, etc.)

Rosamond Gifford Zoo (help with special events, assist in education programs, help maintain and beautify zoo grounds, interpret zoo exhibits for visitors)

Food Bank of CNY (help stock shelves, carry in packages, help with special events, assist in the warehouse and out in the community)

SEARCH FOR MORE IDEAS HERE:

https://www.volunteermatch.org/search/orgs.jsp?r=20.0&categories=36&l=Syracuse%2C+NY%2C+USA

 
Job Opportunities:
Circle K (315-682-2633)— (be a cashier, stock up, drive, asst. store manager, etc.)

Tops Manlius (315-682-7261) and Tops Fayetteville (315-637-8039)—

https://www.topsmarkets.com/careers

(cashier/front end, cart associate/shopping assistant, produce clerk, floral clerk, grocery clerk, general merchandise clerk, etc.)

Instacart Shopper w/ Wegmans (shop for people's instacart orders & deliver them to their houses — work whenever it works for you) 

YMCA Camp Evergreen

Manlius Recreation Center— Summer Playground Counselors (guide kids through fun activities in the Manlius area; arts and crafts, gym, field games, onsite events— day camp) 

Wegmans (cashier, carry out, stocking, etc.) 

Green Lakes State Park (315-637-6111)— (lifeguard, must be certified; tough to find a lot of jobs there, perhaps go and ask to apply) 

Rosamond Gifford Zoo (birthday party host, zoo camp instructor, gift shop associate, café cashier, barista, concessions associate, etc.)
About the Contributor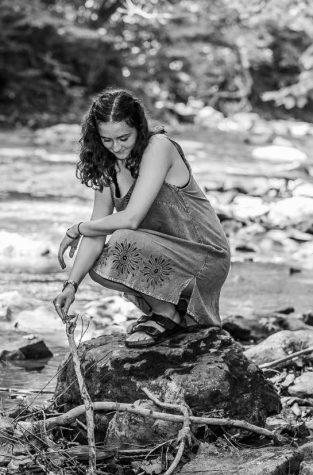 Clara Leak, Digital Design Editor
Clara is a senior this year at FM, and has been involved in The Buzz since freshman year when she took journalism for the first time. She first started...