FM National History Day Club members place at States
Two FM groups from the National History Day Competition Club received second and third place in the state level competition. Maddy Krueger and Meg Lorraine received second place for their submission "Operation Just Cause: Was it Really Just?" in the Senior Group Documentary category and will go on to compete in the National Competition after coming in first regionally. In the Senior Group Exhibit category, Elena Coman, Ziye Wang, and Miranda Zheng came in third place with their project "Gastrodiplomacy During the Cold War: How Warm Food Thawed Tensions," which will be an alternate in the National Competition–this group also placed first in their category regionally. 
Mara McBride and Mae Cohen submitted projects at the state level as well after winning second place and first place respectively in their categories regionally (Senior Individual Documentary and Senior Paper). 
Each year, students from across the nation compete in the National History Day Competition by submitting independent research projects that connect to a central historical theme. This year's theme was  "Debate and Diplomacy: Successes, Failures, and Consequences."  Students competed either individually or in teams in the following five categories: research paper, exhibit, documentary, website, and performance.
The National Competition will take place virtually from June 12-16, 2022, and the results will be announced on June 16. Be sure to wish your classmates good luck and congratulations for their spectacular work thus far!
About the Writer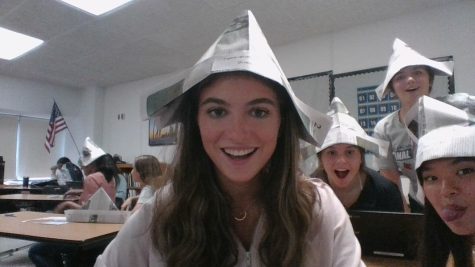 Gisele Fumarola, Communications Director
Gisele Fumarola is a senior at FM and has been working with The Buzz for three years. She has been a contributing writer, a Features Editor, and is now...