A season of giving with Spanish Club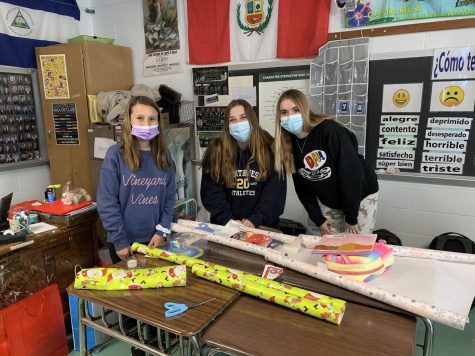 With the snow beginning to fall and festive music filling the air, the holiday season creates a familiar feeling of excitement. But two years into the COVID-19 pandemic, the holiday season has become a difficult time of the year for countless families in our community. Many children are experiencing a different kind of holiday season, one that perhaps is missing new toys or gifts. It is a reminder to all of us that December, the month of snow and festive music, is more importantly, the season of giving.
With this in mind, Spanish Club held its 20th annual Wish Tree Toy Drive this December to spread joy during the holiday season. Students from Seymour Elementary School in Syracuse created wish lists for the holidays and Spanish Club made it a goal to spread the word among the student body. From November 30th to December 17th, students at FM High School purchased enough toys to supply holiday gifts for eighty students at Seymour Elementary.
On December 20th, Spanish Club held a wrapping event where students got the chance to listen to holiday music, hang out with friends, and, most importantly, wrap up all the brand new toys for the kids. "I just hope that we can put a smile on someone's face," Emma Angotti, the club's vice president, said. "We want a kid to be able to open up something this holiday season that they otherwise wouldn't be able to receive."
Spanish Club is advised by Sra. Campitello-Chevez and includes officers Charlie Hoffman (president), Emma Angotti (vice president), Gracie Bishop (secretary), Natalie Barber (treasurer), as well as Scott Hills and Allison Wong (public relations). The club has made it a priority to not only spread interest in Spanish language and culture, but also to give back to the community with events like the toy drive.
The club is always open to new members who would like to participate in activities this year that are both fun and meaningful. "It is a great opportunity to meet new people, make new friends, and create connections with our community," Charlie Hoffman, the president of the club, said.  For those interested in joining Spanish Club, feel free to contact Sra. Campi or any of the officers.
About the Contributor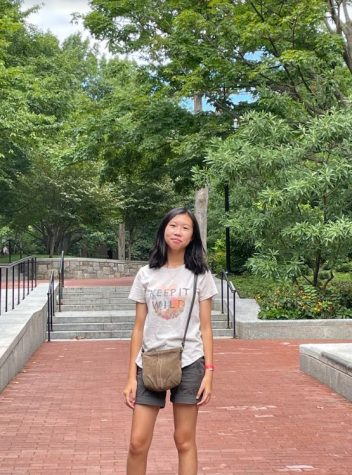 Allison Wong, Communications Director
Allison Wong is a senior at FM and this is her fourth year as a member of The Buzz. After starting out as a contributing writer for two years, she was...