Renovation proposals for the high school
"How can we make F-M better?" Dr. Kilmer asked the Board of Education at the September 13th board of education meeting.  Now that the Wellwood renovation project is complete, high school students may be wondering when their building will see similar improvements. An upcoming capital project vote in December will potentially provide that answer.
At $52 million, this project carries a hefty price. But with over 1,370 students attending the high school every day–with more than 2,830 future high schoolers currently enrolled in the younger schools–school board member Daniel Seidberg stressed the need for this project at the same meeting, "The high school is the one building in this district through which every single student will pass… so this is a project that will beneficially impact every single student… now and for a great many years afterward."
Historically, the House 2 building started off with the sole title of F-M High School in 1961.  The House 1 building served as the middle school until the opening of Eagle Hill in 1972. The two buildings were then conjoined to serve a larger high school body; however, it was never fully incorporated with finer logistics in mind. Some examples of that being the underpass, which requires students to leave the building. These new renovations would change that. 
Renovation proposals include turf replacement, a STEM wing addition to House 2, a two-story cafeteria, renovated hallways to reduce congestion, a new broadcast journalism space, a new auxiliary gym, auditorium upgrades, classroom renovations, and most importantly, air conditioning in House 2. Additionally, new security upgrades would be implemented like fire alarms and PA system refinements. 
The larger cafeteria would be instrumental in proposed changes to the daily schedule. According to Dr. Kilmer, the existing cafeteria holds 200 students. If every student were to have a lunch period, the school would have to start serving lunches at 8:30. With a larger cafeteria, students wouldn't have to choose between a lunch period or an elective as they currently do, and an enrichment period could be provided in the middle of the day. This allows students who don't have the means to stay after to have access to their teachers and any clubs they desire. 
Unfortunately, there is some bad news. If approved, construction wouldn't begin until the spring of 2023. Sophomores and Freshmen shouldn't get too excited though; construction is projected to take four years to complete. Future F-M students will truly feel the benefits of these upgrades, but current high school students will not. 
Financially, the state is expected to reimburse 80% of construction costs. The December vote will also ask voters to approve usage of the district's reserve funds to reduce the costs reflected on the taxpayer's bill. If voters approve the use of the reserves, taxes would see a 1.91% increase. The timing of the project was planned so that the tax hike wouldn't kick in until the debt from previous projects has been realized.
About the Writer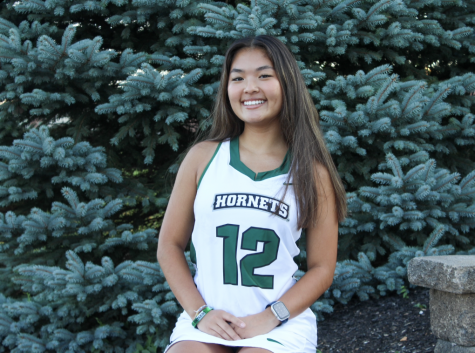 Haley KIm, Managing Editor
Haley Kim is a Managing Editor of The Buzz. This is her third year of working with the Buzz, starting as a contributing writer her sophomore year and then...