The September 1st Texas Abortion Law, and the Women's Marches in resistance
Over the past few years, Texas has continued to pass legislation making it harder for women to get an abortion, and as of recently, nearly impossible. On September 1st, a law was passed banning abortions once cardiac activity could be detected, which is usually around six weeks into a woman's pregnancy. In reaction, people in opposition to this move gathered to form local protests across the country, including a march in Syracuse.
This controversial law has faced backlash for potential unconstitutionality and encroachment on women's health and rights. Opponents argue that at 6 weeks, some women might not be aware of their pregnancy, which would not provide individuals enough time for a decision and/or a plan to be made. It also counteracts the 1973 Supreme Court case that established a constitutional right to having an abortion.
The law also does not make exceptions for rape or incest, and only allows limited exceptions regarding endangerment to the life of the mother.
Another argument is that this law disproportionately affects teenagers who are not yet aware of their pregnancies, people with a low-income who need time to make the money to get this procedure, and people of color including immigrants.
In response to the effects of this law, a national day of action was declared on October 2nd, when the Women's March group organized protests and marches throughout the country. This marks the 5th women's march since 2017.  According to CNY Central news, there were "more than 625 rallies planned in all 50 states with 70,000 people expected to participate nationwide."
In Syracuse, hundreds of people marched down Genesee Street, following remarks from elected officials that initiated the event. The march educated gatherers on the history of women's reproductive rights, serving as a call to action for resistance. Speakers also encouraged people to use their voices to affect future legislation.
As more and more states pass restrictive abortion laws, marches and events like this are expected, as pro-choice proponents fear for the future of women's reproductive health and rights.
About the Writer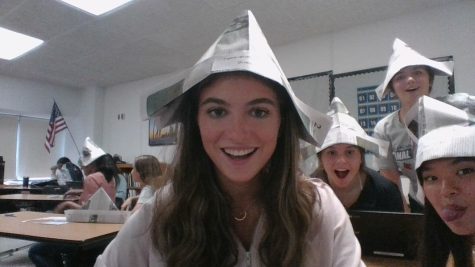 Gisele Fumarola, Communications Director
Gisele Fumarola is a senior at FM and has been working with The Buzz for three years. She has been a contributing writer, a Features Editor, and is now...