Arusha Ramaswamy wins Best of SNO
Arusha Ramaswamy, co-editor for the Opinions section in The Buzz, has received a "Best of SNO" award for her recent opinion article,  "The difference in the responses to BLM and anti-mask protests, and why it matters."  Ramaswamy joins her co-editor, FM junior Allison Wong, and the former editor in chief, Hannah Li, as Buzz staff members who have received this selective award.
School News Online (SNO) provides platforms for over 2,500 high school news publications throughout the country, making it the largest company to design and maintain online news sites for schools, including The Buzz.  Journalists within the organization review scholastic articles submitted by faculty advisers and then awards badges to outstanding pieces.   Winning articles appear in the Best of SNO section of the organization's website.
About the Writer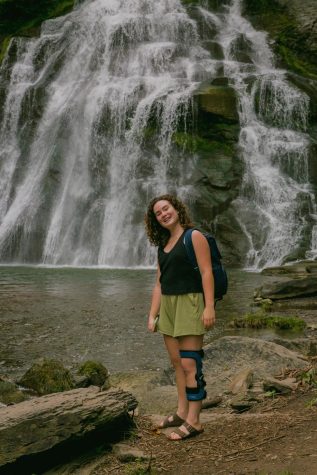 Olivia Kimbrough, Editor in Chief
Olivia Kimbrough is a 2023 at FM High School. She joined The Buzz her freshman year of high school and her love for both writing and staff has only grown...