Back to school reads
The days are getting shorter, the air is getting cooler,and suddenly it's back-to-school season. For those of you who didn't get the chance to read over the summer or are struggling to find a new book, here's a list of the top 10 new books to read while you procrastinate on assignments, according to the Barnes and Noble website: 
The Four Winds by Kristin Hannah: A great book for historical fiction lovers! Elsa Wolcott, living through the Great Depression, must make a critical choice: fight for her land or travel west to California. 
Things We Lost to the Water by Eric Nguyen: A quick coming-of-age novel about an immigrant Vietnamese family. Huong is separated from her husband as she travels to the United States with her two sons. As American life threatens to tear their family apart even more, Hurricane Katrina may actually bring them closer together. 
The Lost Apothecary by Sarah Penner: Another historical fiction novel that takes places in 18th century London combined with a little mystery. Nella sells poison for women to give to their abusive husbands. Years later in present-day London, Caroline Parcewell permanently crosses paths with the apothecary and its associated murders. 
Project Hail Mary by Andy Weir: The author of The Martian is back with another science fiction novel! Dr. Ryland Grace has just woken up as the sole survivor on a mission that is miles away from Earth. The problem is, he can't remember anything and it's up to him to save the planet. 
Madhouse at the End of the Earth: The Belgica's Journey into the Dark Antarctic Night by Julian Sancton: A captivating biography about a trip to Antarctica that took a dangerous turn. Commandant Adrien de Gerlache had to choose after a couple setbacks whether to continue the three-year trip or admit defeat. 
Dusk, Night, Dawn: On Revival and Courage by Anne Lamott: A collection of spiritual, Christian-based essays. Anne Lamott shows ways to have hope, even in the worst of circumstances. 
Crying in H Mart by Michelle Zauner: A memoir by Michelle Zauner, a singer and member of the band, Japanese Breakfast. Zauner tells the story of her growing up in Eugene, Oregon with her Korean heritage and rebelling against her Korean side. That is, until her mother was diagnosed with cancer. 
Aftershocks: A Memoir by Nadia Owusu: Another memoir by Nadia Owusu, who won the Whiting Award in 2019 for nonfiction. Owusu tells her journey of trying to find her place in the world. 
Firekeeper's Daughter by Angeline Boulley: A classic fiction YA novel about an 18-year-old Native American girl, Daunis. After witnessing a murder, she works undercover for the FBI and uses her knowledge of science and Ojibwe tribe medicine, where she makes a startling discovery. 
Amari and the Night Brothers by B. B. Alston: The first book in a trilogy full of fantasy and magic. Amari Peters never stopped believing that her brother Quinton is still alive. One day, she finds a clue in his closet that supernatural creatures are real. Believing this could bring her closer to finding her brother, Amari must not only grasp the idea of magic, but also master it to earn a spot at the Bureau of Supernatural Affairs.
About the Writer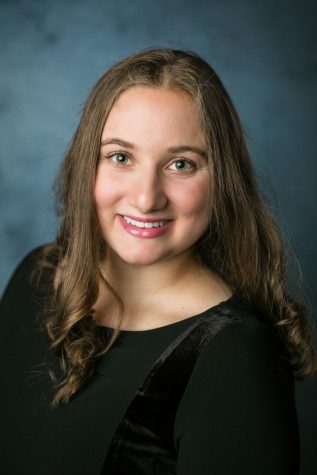 Serena Khalifeh, Managing Editor
Serena is a part of the class of 2022 at Fayetteville-Manlius High School and has been a part of The Buzz since her freshman year. She loves writing about...